Where
Violence
Begins

Spotlighting Animal Abusers, Alleged or Convicted

On these pages we monitor individuals and corporations responsible for the continuing growth of human violence.

Since the rise of hunting and herding late in the prehistory of our species, cruelty to animals has triggered widespread escalations in all forms of human violence. Animal cruelty is where violence begins.


Today we know beyond any doubt that exploitation of animals is not only unnecessary but toxic to health, society, and environment.


Only cowards and cutthroats prey on the vulnerable but their pursuit of cruelty through the centuries spawned vast, murderous industries whose product is nothing but misery and death.


They must be held accountable.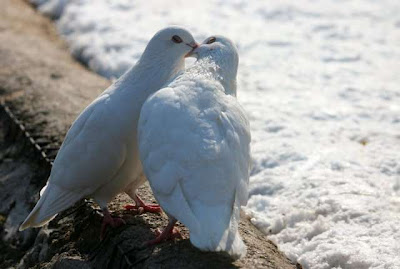 Most Recently Added
"Make No Mistake, People Who Abuse Animals Pose a Serious Threat to the Public" --San Bernardino Co. D.A. Mike Ramos, Honored Nationally for His Groundbreaking Animal Cruelty Task Force

American Humane Association Claims Poultry Giant Foster Farms Treats Animals Humanely; Video Proves Otherwise

How We Lie to Children to Hide the Truth About Eating Meat

If We Stopped Growing Crops to Feed Livestock and Instead Fed Ourselves, No One Would Go Hungry

Arrested for Saving Dog in Hot Car, Michael Hammons Would Do It Again. You Da Man Mr. Hammons!

Rat and Dog Are Buddies

Many of the Most Egregious Forms of Farmed Animal Cruelty Remain Legal Under Current Laws

Mobile Billboard Protests University of Wisconsin's Secretive Torture Tests on Baby Monkeys

Horrific Cruelty Reigns Throughout Animal Agriculture Yet Lawmakers Allow the Industry Itself to Decide What Practices are "Customary" and Therefore Legal

Court Ruling Suggests Chimpanzees Held Captive in Laboratories Could Potentially be "Legal Persons" with the Right to Live Their Lives Outside of Cages

ALDF Notifies Harrison County, Indiana Fair Board that a Scheduled Pig Wrestling Contest, in Which Teams of Four Humans Chase and Physically Assault a Terrified Pig, Violates Local Anti-Cruelty Laws

Dairy: Robbing a Mother Cow of Her Calves, Her Milk, and Her Life to Produce Worthless Junkfood for Humans

NY Lawmakers to Consider Reinstating Snare-Type Traps, Previously Outlawed as Both Ineffective and Inhumane

Pesticides May Be Harming Bees, Crops

Morrissey: Meat and Dairy at Live Earth Event a Mockery

Sheep and Goat Left to Die for Hours at New Holland, PA Auction Stable

Norway Launches Animal Rights Police Force

Global Animal's Favorite Quotes

Taking a Stand Against Circus Cruelty

Autistic Boy Transformed by Friendship with Abandoned Dog

Bizarro On Trophy Hunting

18 Year Old Who, With His Juvenile Accomplices, Beat to Death Over 900 Chickens With a Golf Club and Other Weapons Sentenced to Only 120 Days Due to Shortcomings in California Law

Meat and Dairy Industry Statements Versus Scientific Facts

Seattle City Council Rejects Dedicated Activists' Plea--Supported by 92% of Seatleites--To Send Woodland Park Zoo's Aging Elephants to Sanctuary

North Carolina Poultry Industry Seeks to Prosecute Whistleblowers, Protect Animal Abusers

Lawsuit Filed to Stop North Coast Cormorant Slaughter

Veterinarian Brags About Shooting Elderly Couple's "Feral" Cat with Arrow

Heroic Middle School Teens Educate Consumers on Animal Testing of Cosmetics

Animal Rights Activists in Iran Protest Stray Dog Killings

Ricky Gervais Takes a Shot at Hunters

35,000 Elephants Killed Yearly for Tusks: U.S. Needs Tighter Ban on Ivory

Hunt Saboteurs Take Direct Action When Police Refuse to Enforce Fox Hunting Ban

Uncovering the Face of Evil at a New Mexico Dairy Farm

Outlawed in 80 Countries, Barbaric Leghold Traps Are Still Used in America

Alarming Increase in Animal "Research" Despite the Fact that Experiments on Animals Cannot be Extrapolated to Humans

Hospitals Promote Unhealthful Food to Patients, Visitors, and Staff

Who is More Loving--Humans or the Animals We Butcher Needlessly?

Texas Couple Converts Their Cattle Ranch Into Farm Animal Sanctuary

How Animal Experiments Paved the Way for Similar Assaults on Humans

Cop Crosses Five Lanes of Traffic to Rescue Frightened Puppy in Peru

"About 99% of Animals Used in Research Are Not Protected by Federal Legislation and Are Routinely Subjected to Horrific Abuse" --Marc Bekoff

Rhino Survives Brutal Dehorning by Poachers

Edita Birnkrant, Friends of Animals, on Hunting Contests: "We Want an End to Hunters Invading the Woods and Blasting Away at Wildlife and Then Being Rewarded For It"

Two Monkeys Die by "Accidental Strangulation" at Johns Hopkins, Rabbit Perishes When Left in Cage Sent for Cleaning

South Korea to Ban Use of Animals for Cosmetic Testing

Barbaric Killing of Bull During Festival Reopens Debate Over Bullfighting in Colombia

"Herding [of] Animals Transformed Human Norms and Behavior, Giving Rise to Patriarchy, War, Slavery, a Wealthy Elite Class ... and Steadily Suppressing Our Natural Empathy and Respect for Animals, Nature, and Each Other" --Will Tuttle

Montreal SPCA Horrified by Quebec Fur Farm Holding 10,000 Mink and Other Animals Captive With Inadequate Water, Filthy Wire Cages, and No Access to a Solid Floor

Duck Torturers Win Latest Round in Foie Gras Battle

Is Any Punishment Sufficient for the Ghastly Crimes Revealed at Butterfield Foods in Minnesota?

Nearly Half the Victims of Domestic Violence Who Stay in Violent Households Do So Because They Are Afraid of What Will Happen to Their Animals: Now, Ohio Law Includes Animals in Protective Orders

ALDF Files Lawsuit to Save Imprisoned Bear

Animals Rescuing Animals

At Least a Dozen Other Nations Have Banned Wild Animals in Circuses While the U.S. Lags Behind

Gray Wolf Travels More Than 500 Miles from Wyoming, Then Gets Shot by Hunter in Utah

"Most People Have No Idea That Buying a Parrot Can Have a Devastating Impact on Nature and Support a Whole System of Illegal Activities"

Members of Congress Question the Scientific and Ethical Justification for NIH Lab Experiments Subjecting Baby Monkeys to Fear, Stress, Pain, and Maternal Deprivation

Video Taken at New Mexico Dairy Shows Workers Whipping Animals with Chains, Electrically Shocking Their Genitals, Kicking and Punching Them, Stabbing Them with Screwdrivers, and Using Tractors to Drag Animals Too Weak to Walk on Their Own

Crackpots Through the Ages

Bravo! Bull Outsmarts Sadistic Bullfighter and Two Equally Depraved Assistants

Caused by the Bushmeat Trade, the Deadly Ebola Outbreak is Another Example of the Link Between Human and Animal Protection

While Leaders Remain Silent, the Illegal Ivory Trade Feeds Organized Crime and Drains Africa of Some of Its Greatest Assets

"I Find Many Similarities Between How the Nazis Treated Us and How We Treat Animals" --Alex Hershaft, Holocaust Survivor and President of FARM

Thirteen Monkeys Die from Overheating After Thermostats Malfunction at Covance Drug Testing Lab in Texas

Landmark Ruling: Argentine Court Recognizes Orangutan as "Nonhuman Person" Unlawfully Deprived of His Freedom by Buenos Aires Zoo

Denmark, Germany and Netherlands Press EU for Tougher Animal Welfare Standards

Drone Records Images of Cesspools the Size of Lakes Filled with Untreated Toxic Animal Waste at North Carolina Pig Farms

ALDF Sues California Rodeo Salinas and its Head Veterinarian Tim Eastman for Failing to Report Animal Injuries Caught on Video by SHARK

"A Measure of a Culture is the Empathy Shown Not Only for Members of its Own Species But for Other Species as Well" --Gwyn Hyman Rubio, Author of Love & Ordinary Creatures

In Major Milestone, China Will Recognize Legal Concept of Animal Welfare for First Time

Maryland Gov. Martin O'Malley Takes On the State's Powerful Poultry Industry Over Pollution of Waterways by Animal Waste

European Union Begins to Enforce Labeling of Foods Containing Palm Oil, Whose Production Drives Deforestation, Threatening Orangutans, Tigers, Elephants and Rhinos

"Ounce for Ounce, Foie Gras Has Four Times the Cholesterol of a Big Mac ... Abundant Research Shows that Even a Single Fatty or Salty Meal Can Stiffen the Arteries and Greatly Increase the Risk of a Heart Attack"

Plant-Based Diet May Reduce Inflammation

Type 2 Diabetes Patients Benefit from Replacing Meat with Legumes

USDA Continues to Promote Meat Despite Scientific Documentation of its Harmful Effects on Health

Oakland Follows Los Angeles in Banning Circuses That Use Bullhooks on Elephants

Not Mentioned in This Article Is a Better Alternative to Kosher Slaughter: Honor the True Spirit of Kashruth by Embracing Veganism

Illinois Man Prosecuted for Rescuing Baby Eagles Inspires "Good Samaritan" Legislation

California Bill Would Regulate Nontherapeutic Use of Antibiotics in Livestock

Pope Francis: "The Vocation of Being a 'Protector,' However, is Not Just Something Involving Us Christians Alone, It Also Has a Prior Dimension Which is Simply Human, Involving Everyone. It Means Protecting All Creation, the Beauty of the Created World, As the Book of Genesis Tells Us and St. Francis of Assisi Showed Us. It Means Respecting Each of God's Creatures and Respecting the Environment in Which We Live"

Deepak Adhikari Claims the "Cultural Importance" of Slaughtering 100,000 Animals During a Religious Festival in Nepal Justifies the Atrocities Committed. What Exactly Are the Cultural Benefits of Sadism, Torture, and Murder?

Court Ruling Against Chimpanzee Exemplifies Peter Singer's Definition of Speciesism
Rhino Horn Trafficking Surges Out of Control

"No Animal Should Be Exploited to Satisfy the Selfish Needs and Whimsical Desires of Humans"

While More Than Five Dozen Other Vendors Push Suppliers to Eliminate Gestation Crates (Illegal in the European Union and Nine States), Walmart Continues to Drag its Feet

Lawsuit Filed Against Mendocino County, CA Over Predator Control Program Linked with Environmental Destruction and Indiscriminate Killing of Animals


"A Chimp Isn't a Human, But They're Enough Like Us That it Shouldn't Be Possible to Purchase One and Keep Him in a Cage" --Steven Wise, Nonhuman Rights Project

Police Spy Working for Covert Unit That Infiltrated Hundreds of Political Groups in England Accused of Encouraging Animal Advocates to Commit Illegal Acts

Putting Political Ambitions Above Ethics, NJ Gov. Chris Christie Vetoes Gestation Crate Ban

In the UK Alone, 43 Million Farmed Animals Die Each Year of Disease, Exposure, Starvation, Fires, Floods, Road Crashes, and Neglect

Indian Branch of HSI Challenges Massive Animal Sacrifice in Nepal

"Turkey Day is a Lot More Fun When the Turkeys are Alive and Well"

The World's Endangered Wildlife is For Sale on the Web

In Spite of Its Link to Chronic Wasting Disease, Deer Farming for Hunters Has Grown Rapidly Around the Country

Since State Laws Still Require No Mandatory Jail Time for Offenders, Dog-Fighting Continues to Flourish

The Incredibly Inedible Egg

Not Only Does it Take 660 Gallons of Water to Produce a Single Hamburger, Meat Production is Also the Number One Source of Greenhouse Gases and Deforestation

U.S. Military Medical Training Makes Strides Toward More Human-Relevant Methods But Needs to Modernize Combat Trauma Training

Mega-Study Shows Plant-Based Diets Effective in Treating Diabetes

Koch Foods Denies Video Evidence of Inhumanely Treating Chickens by Scalding Them Alive and Shackling Them Upside Down Before Slicing Open Their Throats, Wings and Chests While Still Conscious

Minnesota Hunter Shoots, Kills Family Pet

Comics Artist Wiley Miller ("Non Sequitur") Skewers the Health Industry

John Nelson Gets Off with Probation After 26 Cows Found Dead, Chained in Manure-Filled Stalls on His Farm in Rice Lake, Wisconsin

Citing Manifest Cruelty and Safety Issues, Willowick, Ohio Residents Propose Ban on Circuses Featuring Exotic Animals

"Animals Feel Pain, Fear, Love and Joy, Just as Humans Do, Yet Billions of Them Are Killed Every Year for Products That Are Poisoning the Environment and Making Humans Sick" --Vegan Activist Sonia Waddell

Video Shows Chickens Scalded Alive After Having Their Necks, Chests or Wings Slashed at a Koch Foods Slaughterhouse in Chattanooga

Internal Records Show Pacific Biolabs Workers Placed Live Rabbit in Freezer

Courageous Spanish Animal Rights Protesters Disrupt "Fire Bull Festival" in Which a Bull's Horns Are Set on Fire to Entertain a Sadistic Crowd

"The United States Must Be a World Leader and Not a Follower" in Banning Cosmetic Testing on Animals: Rep.-Elect Don Beyer, Virginia

For More News See Menus at Top of Page